What is Magnate?
In Magnate: The First City you're a tycoon trying to make as much money as you can in a citywide property boom by building an empire of realistic 3D buildings.
But beware… the boom will eventually go bust in a game-ending market crash!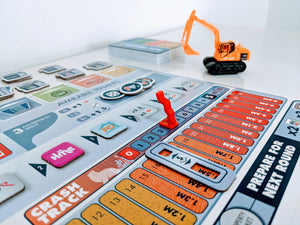 What are people saying about it?
At a glance
Magnate features:

50+ realistic 3D buildings
Tutorial mode for easy learning without a rulebook
Robust AI mode for solo play
Tense, highly interactive & strategic gameplay
Modular city set-up for limitlessly varied cities

Get the media pack here.

Learn more on:
Which ONE is right for you?
---